Polyethylene packaging is extremely versatile and used in a wide range of applications such as food packaging, cervical collars, life jackets, exercise mats, life jackets, carpet underlay, insoles, theatre sets and many more. It is used extensively in industries such as health care, sports, leisure, marine, building, automotive, footwear and in the food packaging sector.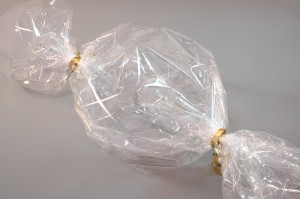 Save Time And Money With Polyethylene Packing
Polyethylene packing is ideal for transporting vulnerable items because of its durable nature. Its ability to take knocks without damaging the goods inside means that products rarely get damaged in transit. This is crucial when transporting goods and will ultimately save time and money and lead to fewer complaints about damaged goods. Polyethylene packing is also completely recyclable, making it the 'environmentally-friendly' choice when it comes to packaging.
Other benefits of polyethylene packing include:
Absorbs Impact And Vibration
High Buoyancy
Very Little Water Absorption
Offers Strong Acoustic And Thermal Insulation
Good Resistance To Adverse Weather Conditions
Splash Resistance To Chemicals, Oils And Fuels
A Good Replacement For a Wide Variety Of Materials Such As Rubber, Felt, Wood Composites And Fibreglass
It Is Non-Abrasive And Non-Corrosive
Very Lightweight And Flexible
Simple And Quick Packaging Saving Both Time And Money
Excellent For Multiple Drops And Factory Transit Applications
Polyethylene packing is an extremely cost effective and flexible packaging material and is extensively used across the industry. If you want to find out more about polyethylene packaging and discuss how it can help you keep your goods safe then please call Vertapak now.